We have documented the marriage of John Greenberry (Green B.) Kelly and Sarah Sylvesta Knowles and we have documented their three children. But, there are many details missing from this early time. Their children were Pearson Otto "Tobe", b. 1854, Margaret, b. 1856 and John Green, b. 1858 Kelly. (Follow links to their histories)
We believe that Green and Sarah both came to Texas from Alabama and may have been in Louisiana for awhile before arriving in East Texas with their separate families. We have not found the names of their parents however, there is another individual who seems to have some kind of link to this couple. On the marriage record of Green and Sarah, it states they were married at the home of T. Kelly. We have found a Tobias Kelly in the same areas of Texas at the same times when Green or Sarah were in that area. (Follow the link to Tobias Kelly) It is noted that on the 1860 Van Zandt County, Texas census Pearson Otto Kelly, son of Sarah (Knowles) Kelly Carter was referred to as "Tobias".
Shortly after Green and Sarah were married, it seems that they could have possibly moved to Karnes County, Texas. Green was killed sometime in 1858 during the time of the Cart War of South Texas. (Follow the link to
Cart War
for some interesting reading about this conflict.) A major part of this conflict took place in Karnes County. There is some confusion over Green's demise and we have not found a gravesite for him.
However, after Green was killed, Sarah married Reuben Thomas Carter in Atascosa County, Texas in 1859. Their children were:
Martha Carter, b. 1864
Dora Alice (Carter) FRYER, b.1866, m. Geo. Washington Fryer
Sally (Carter) KARL, b. 1871, m. Karl
Albert L. Carter, b. 1873
F. H. Carter, b. 1874
Louisa (Carter) ADAMS, b. 1877, m. Adams


Reuben Thomas Carter died sometime after 1877 and is buried at Elmendorf (Bexar County) Texas.





OUR EARLIEST ANCESTORS
John Greenberry KELLY
married
Sarah Sylvesta KNOWLES
5 August 1851
Montgomery County, Texas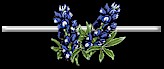 Sarah Sylvesta (Knowles) Kelly
married
Reuben Thomas CARTER
23 July 1859
Atascosa County, Texas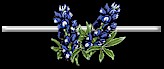 Sarah Sylvesta (Knowles) Kelly Carter
died in in 1895 inDewitt County, Texas
near Little Brushy Creek where she lived
out her later years.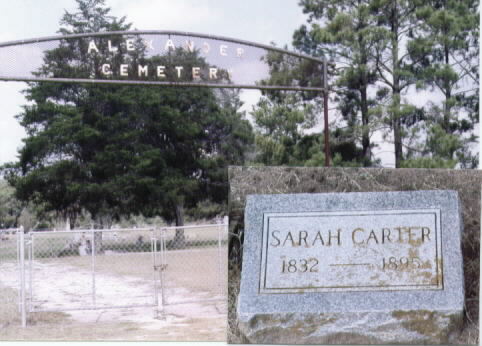 gravesite: Sarah S. (Knowles) Kelly Carter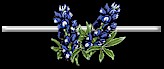 SOURCE CITATION
The names and dates on this page are documented in the Kelly Family Documents file not included on this website. Please use the "e-mail" icon for specific information and documentation.
Facts about the Cart War are taken from the Texas State Library and Archives in Austin. We have some new sources for this information which we are currently evaluating and will post here at the appropriate time.





My father had no recollection of Green or Sarah, who would have been his great grandparents. However, another family closely linked to our line of Kellys is the FRYER family. They married each other and followed each other all over South and Central Texas. A Fryer descendant has extensive research left by her father which includes history of Green and Sarah Kelly. This descendant has graciously provided us with many facts and clues.